Plaza de la Villa , Madrid Guide
The small Plaza de Villa is the oldest plaza in Madrid and is bounded by some of the most historically significant buildings of the ancient capital. The Plaza de Villa (the Plaza of the Town) lies at the heart of the 16th century district, El Madrid de los Austrias (Madrid of the Austrians), constructed during the Austrian Hapsburg Dynasty, hence the name.
The Plaza de Villa is surrounded on three sides by the 15th century Torre de los Lujanes, the Casa de Cisneros and the Ayuntamiento, the old city hall while the fourth side opens onto the main street of Calle Mayor. The Plaza de la Villa is much smaller than its grander neighbouring plazas but the Plaza de la Villa is by far the most charming.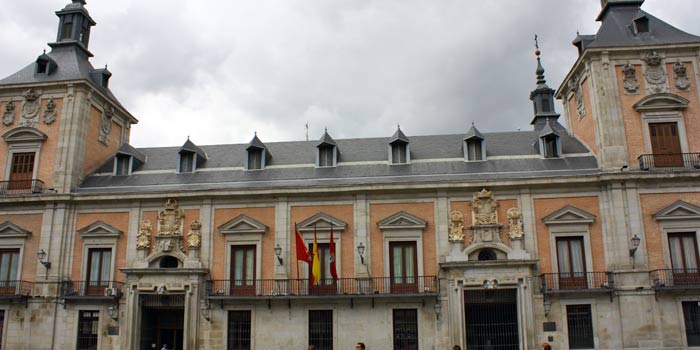 Ayuntamiento de Madrid, the old town hall
Madrid Holiday Guide